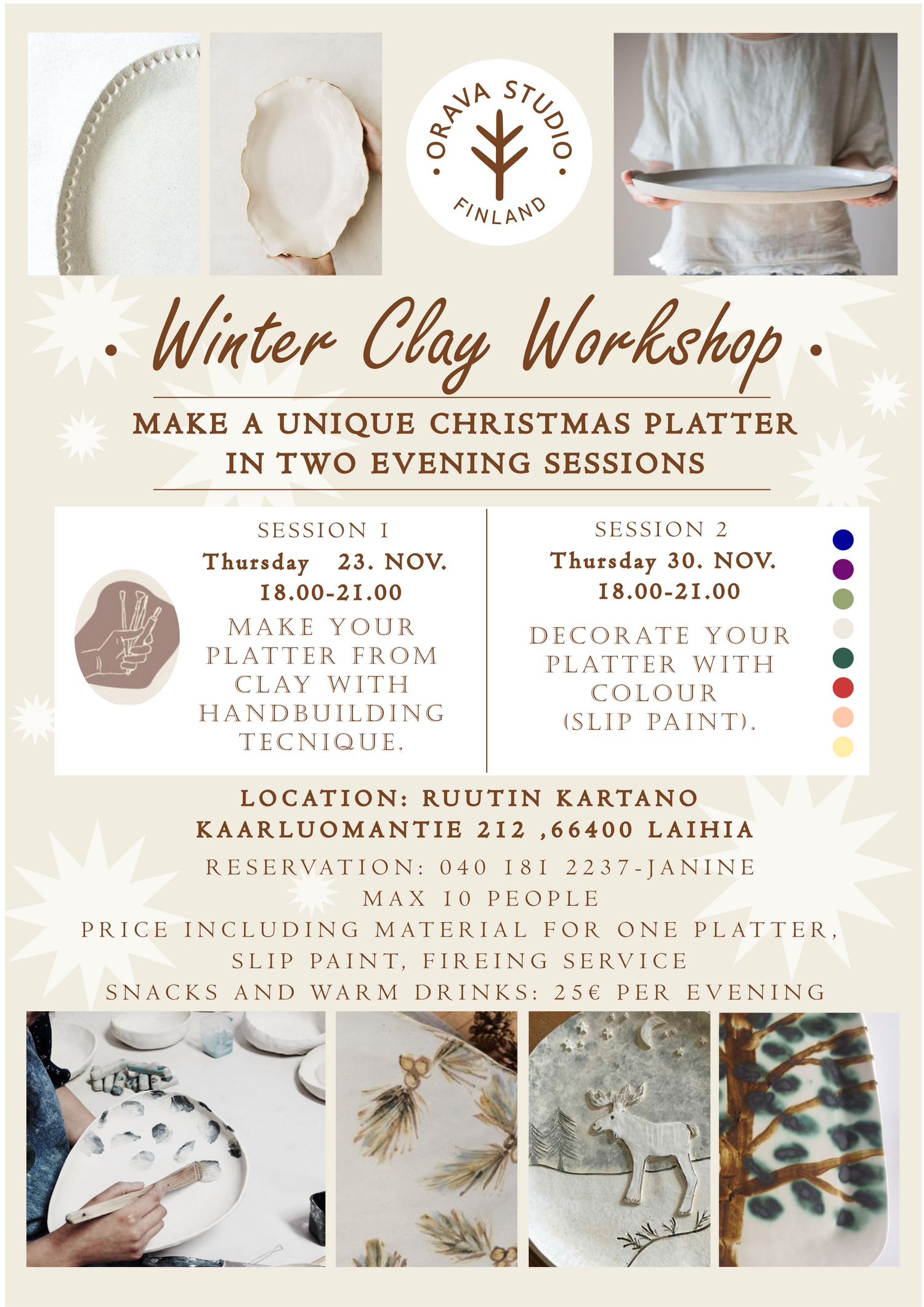 Workshop
Please make a reservation before 20. November
Only 10 places available
WhatsApp or call 040 181 22 37
Location:
Main language is english, I also speak a little Finnish and Swedish. :)
♡ Janine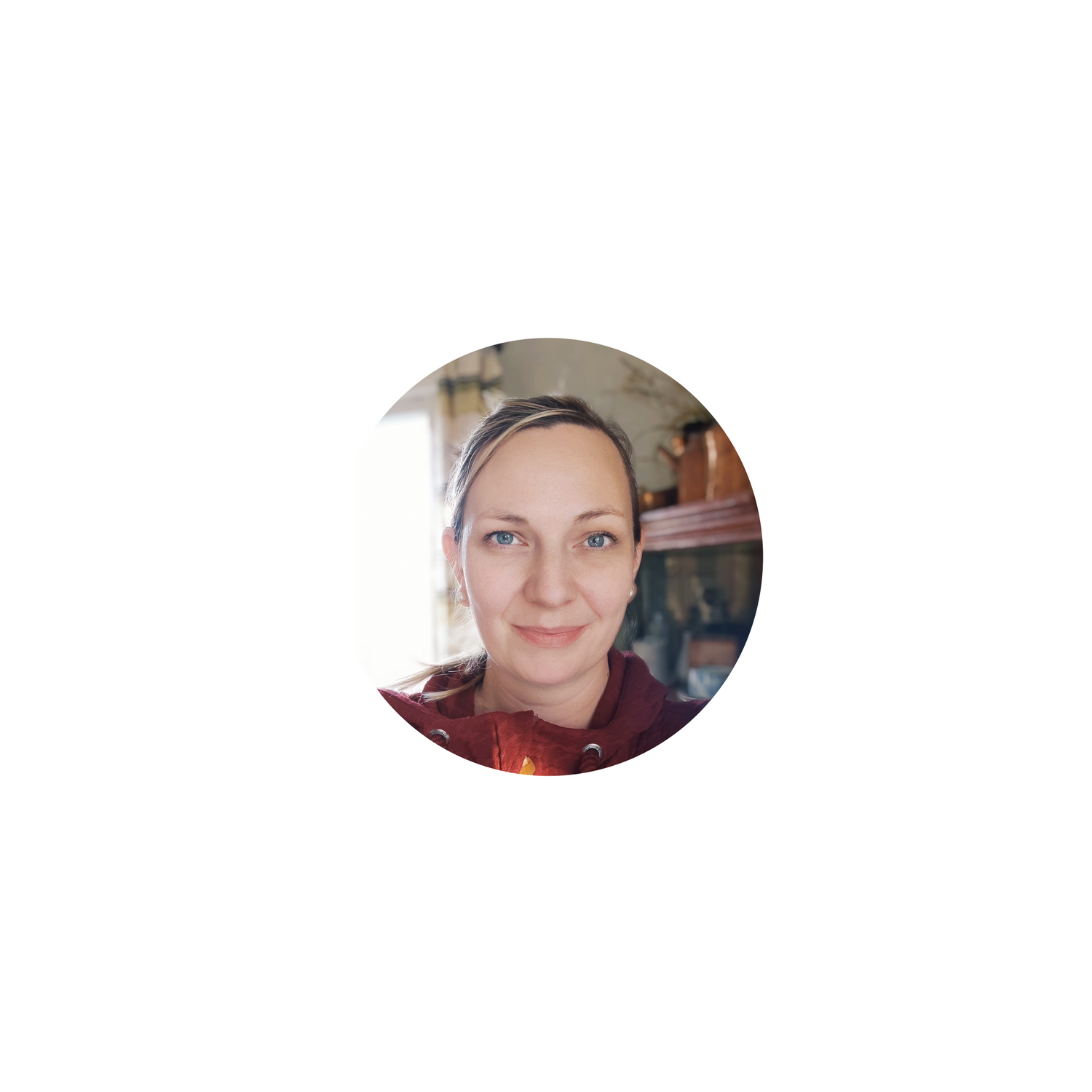 Welcome to my ORAVA STUDIO
Each ceramic piece is uniquely handcrafted at my studio located in the Finnish countryside.
Here at our rustic old farmstead, I can live a life connected to art, earth and nature.
Our home with the ancient trees and plants that grow around the buildings, the nearby forest, the skies and endless views over the fields give me all the inspiration to create in clay.
When I'm creating something I touch the clay as little as possible with tools, using my hands.
Hand building the objects is a slow and gentle procedure, and gives natural structure and shape.

In the moment of making, I feel like I'm going with the clay and don't work against it. Letting go of expectations, being in the flow of the process letting intuitive markmaking happening.

The goal is always to create something that has its own calming beauty and is alive at the same time.
Follow me @orava_studio on instagram to see the newest work.
Janine
EXPLORE